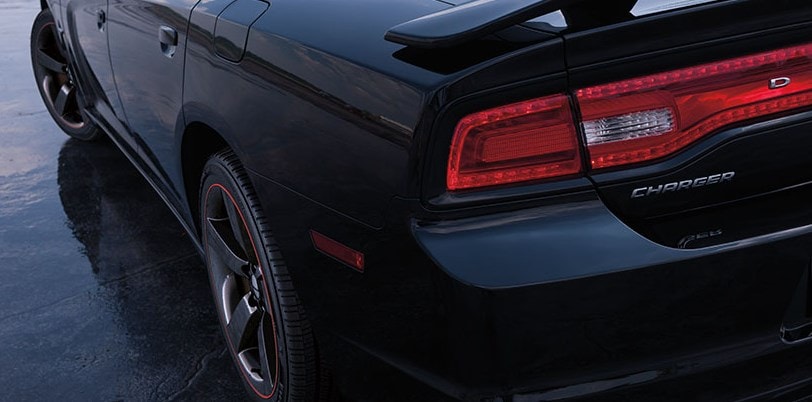 Between Power and Comfort
The 2016 Dodge Charger was influenced by its predecessor which was one of the iconic muscle cars, so it definitely stands out from other modern full-size sedans you can buy in the US. However, it also comes with all the features vital to a vehicle of its class, including an incredibly roomy interior with loads of luxury options, a powerful and reliable engine with an output of as many as 470 hp, and excellent fuel economy to name just a few advantages. Trying to find a new or used 2014 Dodge Charger for sale in Salt Lake City, UT? Then head straight to the Salt Lake Valley Dodge inventory of excellent pre-owned and brand new vehicles, all coming at some of the best prices in Salt Lake City, Utah and the surrounding area. We always do our best to set our customers up with great promotions and special offers, so looking through thousands of 'for sale by owner' classifieds might prove to be a waste of time. Instead, be sure to check our online inventory for the latest deals on a new or used 2016 Dodge Charger, or simply read the review below to learn more about this sedan.
Choose From 10 Trims
The 2016 Dodge Charger is available with two drive types: while RWD can suit you better if performance and fuel economy are key issues, AWD is better for those looking for additional grip and stability, especially in difficult driving conditions. Either way, you can choose from as many as 10 different trim levels, including the standard SE, SXT, and SXT Plus, the special 100th Anniversary Edition, the performance-oriented R/T, R/T Road & Track, R/T Plus, and R/T Max, and the extraordinary SRT8 and SRT8 Superbee.
Brilliant Performance
Most of the basic trim levels of the car come with a 3.6 liter Pentastar V6 engine which generates 292 hp - and that's the bare minimum that this vehicle has to offer. All of the R/T versions are available with a 5.7 liter V8 engine which provides 370 hp, while the ultimate SRT8 options both come with a 6.4 liter V8 which provides a staggering 470 hp. Two transmission options are available: a 5-speed auto-manual one which usually comes with the first engine and an 8-speed automatic one which is typically coupled with the R/T and SRT8 versions.
More than 30 Mpg
The 2016 Dodge Charger's fuel consumption rates are very low if you compare them with some other full-size sedans in the market. If economy is vital for you, you should probably choose the RWD V6 version of the vehicle, as it's capable of reaching as many as 31 miles on a Utah highway or 19 miles in the Salt Lake City streets while consuming one gallon of gas. Even if you choose the SRT8 trim with incredible power under the hood, you'll be able to drive 23 highway miles or 14 city ones with just a gallon of gasoline.
Fierce yet Luxurious
The influences of the classic muscle car are clear throughout the whole exterior of the 2016 Dodge Charger: a powerful front fascia, a sleek body shape, handsome 20" chrome wheels, and countless other smaller styling elements. However, there's plenty of luxury involved as well, so the sedan looks exceptional in any color, with the full selection including High Octane Red (bright red), Header Orange (bright orange), Plum Crazy (purple), Ivory Tri-Coat Pearl (very light brown), Billet Silver Metallic (light gray), Granite Crystal Metallic (dark gray), Jazz Blue (dark blue), Redline 3 Coat Pearl (red), Pitch Black (black), Torred (red), Stinger Yellow (yellow), True Blue (dark blue), and Bright White (white).
Uncompromising Safety
It's clear why the 2016 Dodge Charger received the maximum five stars for its overall safety from the National Highway Safety Administration: it comes with countless safety features, including crumple and crush zones in its very strong frame, brakes with EBD, ABS, power assist, and rain support, seatbelts with LATCH system, advanced electronic stability and traction control systems, a package of very reliable airbags, and some other trim-exclusive safety measures.
Roomy and Comfortable
There's plenty of space in the 2016 Dodge Charger's interior, therefore the seats (upholstered with cloth or Nappa leather) are extremely large and comfortable. Other features present in the cabin include a power moonroof, a two-zone automatic climate control system, full Bluetooth® connectivity for your mobile devices, an amazing audio system with as many as 19 premium speakers, integrated navigation, and a Uconnect® media center with a large and easy-to-use touch-screen display.
Some of the Best Offers in the Region
Looking to buy this incredible full-size sedan? It's really easy to find this 2016 Dodge Charger near Salt Lake City, UT if you're looking in the right places. At Salt Lake Valley Dodge, we can offer you to choose from an extensive range of brand new and certified preowned vehicles, all coming in great condition. The quality we're offering is complemented with our excellent prices, so be sure to give us a call or visit us if you live close by in case you're interested in a 2016 Dodge Charger - we'll be sure to put only our best deal on the table.