4 Top Reasons a Used Truck is Better than a New Truck
At Salt Lake Valley Chrysler Dodge Jeep Ram, we understand that searching for a brand new truck seems intriguing, until the price tag appears. And even if you can afford one with zero miles on it, there's a possibility that you might miss out on some specific features you really wanted. Why? Because those costs can accumulate very quickly. So, downsizing can, and does, happen.
With situations like this, not only do drivers pay the maximum on their budget and compromise on desired features, but they now have a truck that will never amount to anything close as what the initial price was. But don't worry! Consider buying a used truck for sale instead because they are just as capable, if not even more.
Still not convinced? Here are five reasons why a used truck is better than a new truck.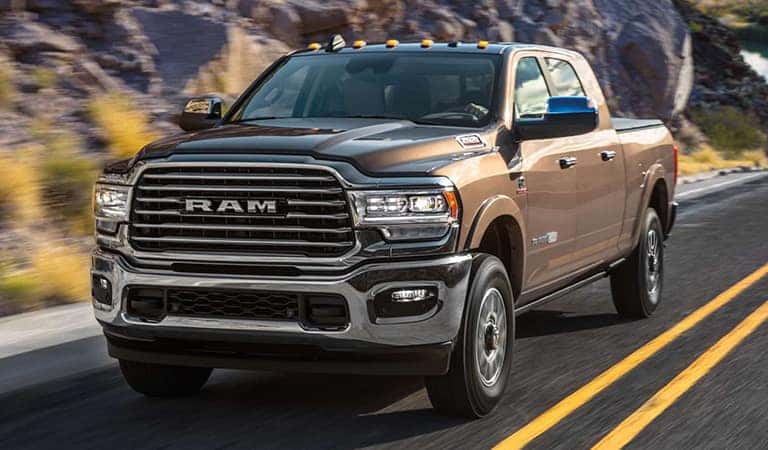 1. Durable Plus Reliable
No matter if it's new or used, trucks are engineered to handle situations, such as:
Heavy-Duty Towing

Extreme Off-Roading Terrain

Intense Labor

Everyday Commuting

Plus More!
Truthfully, they're structured and designed to last for many miles. For instance, the Chevy Silverado has great customer reviews and has kept an above average J.D. Power rating in reliability since 2009. Plus, the 2009 and 2014 model earned the highest scores possible. Furthermore, trucks are durable as well, and have been known to last around 200,000 miles, which is a significant amount more than the average 100,000-mile standard.
If you're stressed about the wear and tear on used trucks, cars, and SUVs, trustworthy online tools like Carfax can inform you about the maintenance and repair history to help you make a smart financial investment. You can also read reviews about different truck models and trims to see what others think, as well as the pros and cons.
2. Friendly Prices Your Wallet Will Appreciate
A major benefit of purchasing a used truck is you have the potential to get more bang for your buck. Essentially, you're investing in a truck that has some miles on it but is much, much cheaper. On top of saving major bucks on a truck that has been previously used, the insurance and interest rates may be cheaper as well!
3. More Packages And Features to Love
Not only can you save money when buying used, there is a high chance you'll be able to get all the additional features and packages you desire! For example, the Ford F-150 has a great reputation, amazing technology, and features every driver appreciates.
With so many used trucks for sale at our dealership, you can have confidence that you'll find the right fit for you that matches your personality and lifestyle. Feel free to browse our used truck inventory online or come see us in person! Either way, we're happy to help you until you discover what's right for you.
4. Less Depreciation
When you buy a used truck, you'll be making a smarter investment overall. Although depreciation happens no matter if you buy new or old, a truck with zero miles on it will be hit with a lot more depreciation. By purchasing a used truck that has already taken on the biggest depreciation, you'll see a smaller amount lost in value on a used one.
Used Trucks For Sale Near Salt Lake Valley
Does a used truck seem like the right fit for you? Come stop by our dealership near Salt Lake Valley to take one out for a test drive! Afterwards, our finance department will be on standby to help you come up with a monthly payment plan you can afford. And know our service department has your back for any future routine maintenance. See you soon!