6 Things to Consider When Buying a Ram Truck
If you're in the Salt Lake City area, and thinking about buying a new or used Ram truck, there are more options than you may have initially realized. You can choose from the Ram 1500, Ram 2500, Ram 3500, Ram Chassis Cab, Ram 1500 Classic, and any of the Ram 1500 special edition trucks. With these options from 2020, the new year of 2021 is also including the introduction of the new Ram 1500 TRX! With so many options, it can be difficult to decide which one is right for you, or if you want to explore these models in a pre-owned used Ram truck. Our truck dealership experts at Salt Lake Valley Chrysler Dodge Jeep Ram want to help, and are available to answer your questions, let you take a test drive, and compare models. We've also put together this list to provide you with things to consider when you're finding the best Ram truck for your situation and for your budget!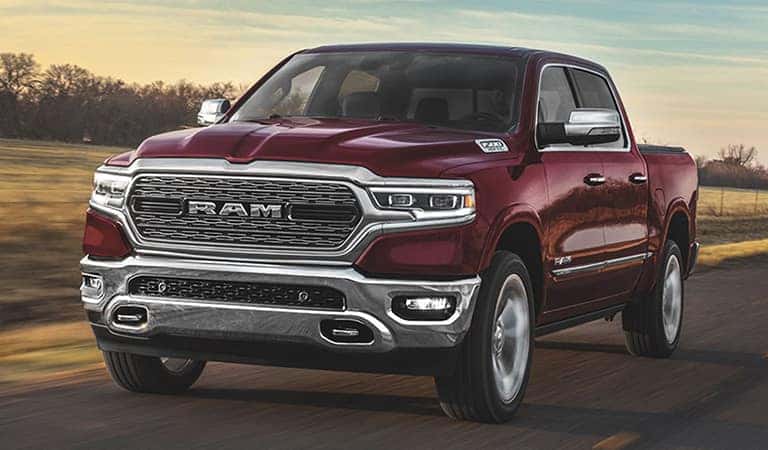 What are your Ram truck needs?
First and foremost, the truck you choose has to be well-suited to whatever you weekday job or weekend fun that you need it to do. If you're looking for a Ram work truck, you may want to consider the Ram 2500 or the Ram 3500. If you need a truck you can customize for your extremely heavy-duty business needs, the Ram Chassis Cab with upfitting capabilities may be perfect for you. If you are part of the Ram family who simply enjoys driving a Ram truck on a daily basis and need great towing for your boat or trailer, explore the Ram 1500 models. Whichever Ram truck you choose will undoubtedly last you for a long time and satisfy your requirements with its proven reliability and capability that Ram truck drivers trust. 
Why buy a used Ram truck?
Ram trucks are one of the most popular brands of pick ups in the Salt Lake area thanks to their power, reliability, and comfortable drive. If you are needing to stay within a budget, or you just simply like to explore your used truck options, you will find plenty of choices at great prices. Ram truck models, whether you're looking at a used Ram 15oo or used Ram 2500, provide drivers with excellent safety options, plus you can enjoy all the perks of higher trim levels, and even custom Ram trucks, without the higher price tag! Above all, Ram trucks offer an above-average driving experience that you can depend on when buying new or used. It really comes down to your budget, and buying a pre-owned Ram truck is a great option for many Utah drivers.
Are the engine options enough for you?
Your Ram truck's engine should carry you with all the performance, efficiency, payload and powerful drivability that you need. Be sure to select the engine configuration that is right for you. If you need help deciding, feel free to speak with one of our Ram truck experts to help you. Known for its horsepower and torque, as well as fuel efficiency and towing power, the Ram 1500 offers three available engine options. Select a new or used Ram 1500, and you will find the same great performance! 
What is the towing capacity of the Ram truck?
If your Ram truck will be used to pull anything, you should check the towing capacity. You may want to pull your 5th wheel or RV for family trips across the country, or you may need to pull your trailer for work. Ram trucks owners know that they can find the right model Ram truck to accommodate towing a RV, trailer, or boat!  With this factor in mind, if you will be using your truck to for especially heavy loads, the Ram 3500 or Ram Heavy Duty models are your best options. For commercial working trucks, our Salt Lake Valley Dealership Commercial line offers plenty of options! 

Is there any advanced driver technology?
Advanced driver technology comes pretty standard in modern new vehicles, so this point may be more relevant if you're searching for a used Ram truck. Still in your new ram truck, you may want to consider exactly what safety technology is included. 
What is included in the infotainment system?
Similarly to judging your needs for the advanced driver technology, you should do the same for the infotainment system. For many people, the infotainment center is the heart of their drive, so the Ram truck you choose should have all the infotainment features you desire.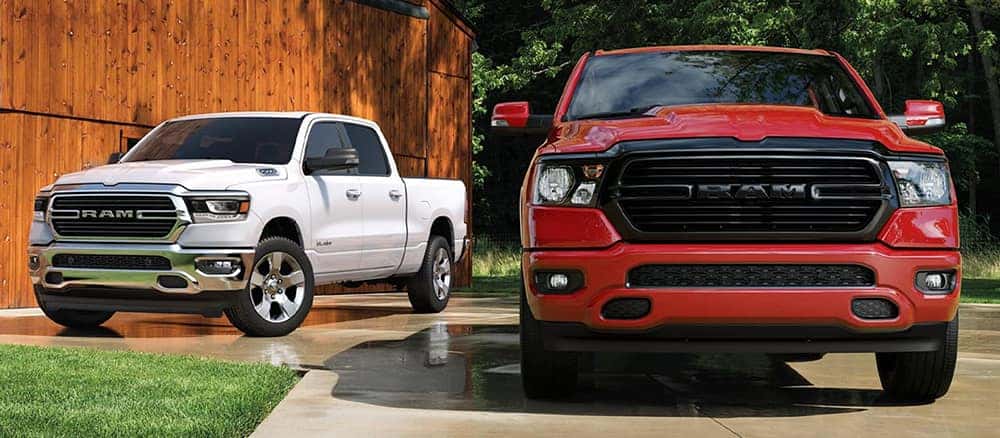 Overall, your new or used Ram truck will be a powerful vehicle with plenty of versatility. It's up to you how to configure it, but as long as it fits your wants and needs, you'll have made a good decision in buying a Ram 1500, Ram 2500 or any other Ram truck. If you're interested in buying any of these Ram trucks, contact our Ram truck team at Salt Lake Valley Chrysler Dodge Jeep Ram today! We are looking forward to serving you, and providing you an exception truck buying experience!