Celebrate Military Appreciate Month With Cash Back!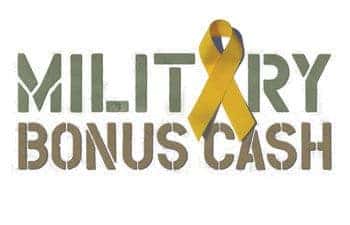 May is Military Appreciation Month, with many important appreciation and commemorative days taking up space on the calendar, including Military Spouse Appreciation Day, Armed Forces Day and Memorial Day.
The Salt Lake Valley Chrysler Dodge Jeep Ram dealership plans on spending the month honoring, remembering and appreciating those who are serving or have served in the past. This includes offering special incentives and rebates to military members!
Military Spouse Appreciation Day took place on Friday, May 8th, 2015 and acknowledges the support and sacrifices of military spouses.
Armed Forces Day takes place this Saturday, May 16th, 2015 and celebrates all branches of military collectively. The day started over half a century ago when the armed forces all unified under one department, the U.S. Department of Defense. Today, whether you serve (or served) in the Army, Navy, or Marine Corps, Armed Forces Day celebrates you.
Memorial Day takes place on Monday, May 30th, 2015. It was originally known as Decoration Day because graves of both Union and Confederate soldiers where decorated with flowers to honor the soldiers that passed while fighting in the Civil War. Today, Memorial Day honors all personnel that died while serving in the military.
Salt Lake Valley Chrysler Dodge Jeep Ram, wants to show our thanks to military members by offering a $500 Military Cash Back on selected vehicles. All Active, Active Reserved, Retired Military, Retired Military Reserve or honorably discharged veterans within 12 months of the discharged date, are eligible for this special offer!
The staff here at Salt Lake Valley Chrysler Dodge Jeep Ram wants to wish you a happy Military Appreciation Month. Don't forget to browse our inventory for the newest vehicles or stop by our Salt Lake City, UT dealership for a test drive.
Source: Salt Lake Valley CDJR