Do I Need Jeep Tire Insurance?
For years, off-road enthusiasts have relied on the durability and performance of Jeeps to get them through exciting outdoor adventures. While the quality of a Jeep is top-notch, frequent and heavy use on rugged terrain can increase the wear and tear on its tires in a quicker amount of time. Tire replacements can be costly, and the solution to fixing your Jeep's tires without breaking the bank is getting a warranty!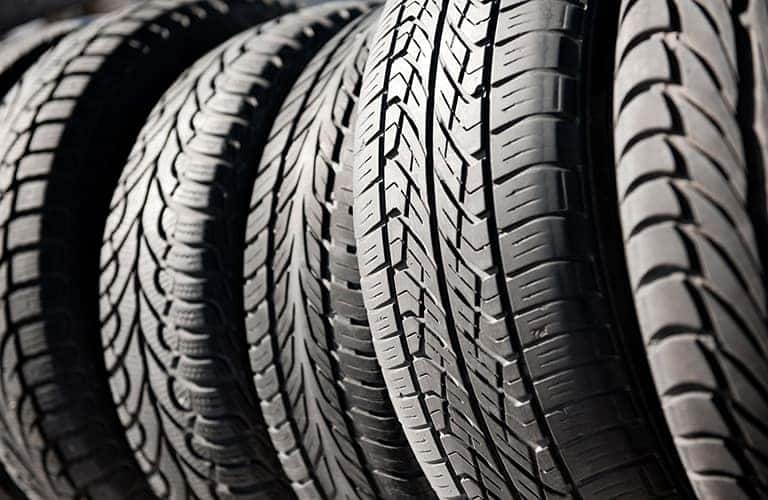 Mopar Tire Insurance
What is the Mopar Vehicle Protection Road Hazard Tire & Wheel Coverage plan? This unique warranty covers the replacement or repairs of your four tires and wheels if they sustain damages from strenuous use in rough environments or climates. The features and benefits include:
$0 deductible for every repair visit
$100 "Sign-And-Go" towing and roadside assistance
Tire pressure sensor gauge replacement (when damaged)
Covers mounting, balancing, and stems cost
Covers the cost of damages from road hazards, curbs, and potholes
Complete replacement or repair cost for four factory or aftermarket tires/wheels
*Your Jeep must be a maximum of ten years old, and with fewer than 100,000 miles on the odometer, to qualify for Mopar tire insurance. The coverage plans can be purchased at any time and range from two to seven years.
Maintaining the Warranty on Your Jeep's Tires
Maintaining the warranty on your Jeep's tires is easy as long as you remember a few things. You will want to keep track of documents regarding your tires, most importantly the receipt of purchase from the manufacturer, and store everything in a safe place.
Ensuring the quality of your Jeep's tires is another way to maintain its warranty. Adhere to a maintenance schedule and have a technician assess their alignment, air pressure, and overall condition. Salt Lake Valley CDJR provides excellent Jeep maintenance services and is the best place to check the quality of your tires!
Get Your Jeep Serviced at Salt Lake Valley CDJR
Having a thorough and consistent maintenance routine is crucial if you want to keep making memories and taking thrilling adventures in your Jeep! The service team at Salt Valley Chrysler Dodge Jeep Ram is here to help, whether you are driving a Jeep Grand Cherokee, Jeep Gladiator, or Jeep Wrangler.
We use only the best Mopar parts and will have you in your Jeep and back on Utah roads in no time! The next time you need any repairs and replacements, schedule a service appointment with us, check out our service specials, or give us a call today!